SMEs + research institutes
= Innovation + scientific caution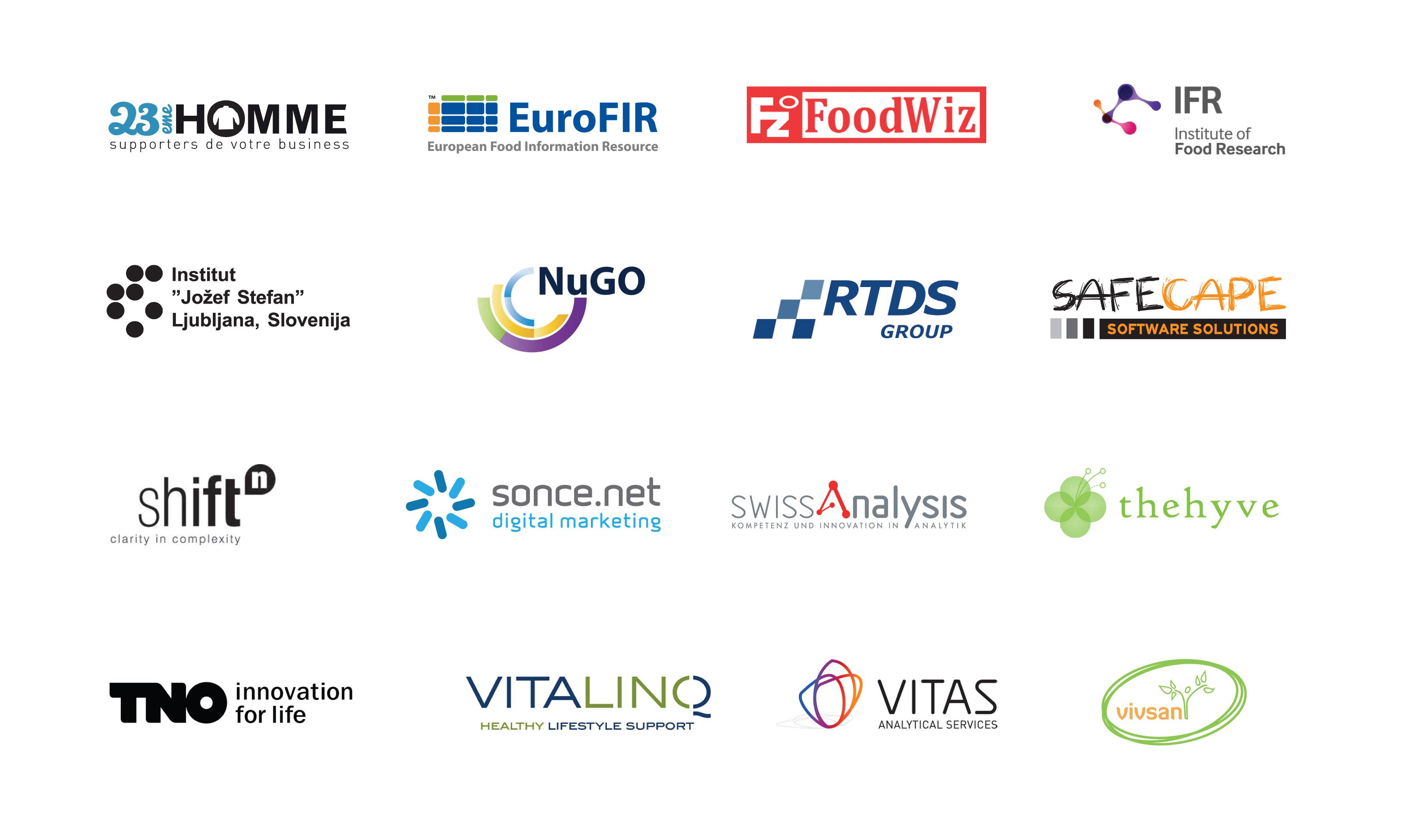 Quantify Life – Feed Yourself (QuaLiFY) has developed an infrastructure integrating concepts, tools and data developed by FP6- and FP7-funded projects, including:
The consortium is composed of innovative SMEs involved in
food composition tables and food intake quantification,
self-quantification technologies in genotype, phenotype and nutritional status,
data handling and personal advice IT tools,
production and provision of personalised dietary advice services,
innovative business development
As well as three research organisations.
A non-profit association dedicated to improve food intake
Quisper was set up with a societal vision and mission; to improve public health through better nutritional advice. Its services are pre-competitive and, therefore, available to everyone at an affordable cost. For this reason, Quisper's legal structure will be an international non-profit association, based in Belgium. Users of the platform and providers of data, knowledge rules or services as well as other organisations supporting the aims of Quipper can become members of the Association. There will be several types of membership depending on whether you want to be involved in the management of Quisper and types of usage desired.
Why Quisper ?
The origin of Quisper is the EU-funded QuaLiFY project (Quantify Life – Feed Yourself). We've been working together for two years to create a platform called Quisper, which is short for Qualify Server Platform or Quality information services for personalised advice.
FAQ
How can I join the private beta program?
It is easy and quick, just fill out our contact form and we will get back to you with the complete process. You will then have full access to the data and services available in the platform. The bêta program is - for the moment - limited to the scientific,…
I want to exploit data/services through Quisper, how does that work ?
It is not complicated! Go to the sign-up section and you are in. During the beta period access is free to all available services. After the beta period, if you wish to keep on using the service, various offers will be available or contact us to discuss your options.
Are there examples of what Quisper can do ?
Quisper was created in an open-innovation project. It addresses the need for research to accelerate use of scientifically sound data through commercial exploitation (e.g. apps, web-services). It intends to deliver data, recommendations, services or calculations to improve personalised dietary advice.

This project has received funding from the European Union's Seventh Framework Programme for research, technological development and demonstration under grant agreement no. 613783.