Mealplans with intelligence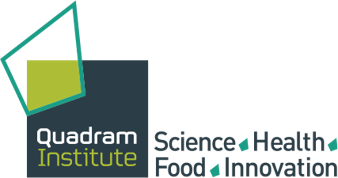 Norwich biotech start-up myDNAhealth funding for personalised nutrition application
myDNAhealth has been selected to receive an innovation voucher, funding granted by the INCluSilver to develop an application (App) for older users. myDNAhealth will be the leading partner in this international collaboration between Quisper® and Norwich-based RWD Systems and Quadram Bioscience Institute.
INCluSilver is helping bring innovative ideas around personalised nutrition for the 'Silver Economy' to the market and is part of the European Union's Horizon 2020 Research and Innovation Programme.
myDNAhealth was chosen because it offers a unique science-backed service dedicated to reducing the impact of preventable diseases through personalised nutrition interventions. The company is embracing the fourth industrial revolution that is fuelled by data and their approach combines bioscience, technology, behaviour, and nutrition to highlight those most at risk of health problems and provide tailored advice to support long-term change and health benefits.
Personalised dietary advice has been shown previously to be more effective than generic public health advice (one-size fits all approach) in achieving and sustaining behavioural change related to diet. There are numerous online and app-based nutrition and health services, but most are fragmented – each considering just one aspect such as diet or exercise – and few are science-based, meaning end users find it difficult to discern good advice from bad, resulting in low consumer trust, compliance and perseverance.
Most of the approaches focus solely on calorie counting rather than personalised dietary recommendations that can support behavioural change in the long term. myDNAhealth's approach to personalisation is based on biological evidence of differential responses to foods/nutrients, based on a variety of data including genotype and/or physical and biochemical characteristics as well as current food behaviours, preferences, demographics, and lifestyle choices.
The myDNAhealth App will be connected to Quisper's Server Platform (QSP), drawing together different sources of high-quality information for personalised nutrition services, which are overseen by the independent Quisper Scientific Advisory Board (QuiSAB).
Ultimately, a single login will provide older individuals with access to reliable nutrition advice and a host of other resources, including meal plans and recipes, to help those identified as being at higher risk achieve and sustain optimal health. The first version of the App will collate and analyse behavioural data gleaned from in-depth questionnaires, barcode scans, and images as well as other relevant information including wearables.
Berenice Williams, myDNAhealth's co-founder CEO commented, "Personalised nutrition is based on the concept that individualised nutritional advice with e-coaching will be more effective than traditional one-size-fits all generic approaches to diets. The App will provide information on individual characteristics to develop targeted nutrition advice and meal plans with the aim to achieve lasting dietary change in behaviour that is beneficial to the ageing population."
Paul Finglas, Head of Food Databanks National Capability and Research Leader in Food & Health at Quadram Institute, said, "This is the first linked digital application to QSP that will be tested with real users and scrutinised by the independent advisory board".