Ingeborg Brouwer (Vrije Universiteit Amsterdam - NL)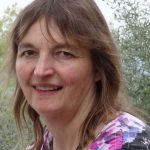 Ingeborg A. Brouwer is professor of Nutrition for Healthy Living at the Department of Health Sciences of the VU University Amsterdam, the Netherlands. Her work focuses on nutrition and health. Ingeborg trained as a nutrition scientist at Wageningen University (MSc,, NL). She completed her PhD in Medical Sciences in 1999 at the Catholic University in Nijmegen, the Netherlands. As post-doc at the Wageningen Centre for Food Sciences she organized and coordinated a multi-centre clinical trial on effects of fish oil on cardiac arrhythmia endpoints. Between 2003 and 2006 she was project leader at the Wageningen Centre for Food Sciences where she led a project on 'N-3 fatty acids and cardiac arrhythmia'. She was also project leader of the METAHEART project, which was part of the integrated SEAFOODplus project (EU 6th framework). In 2006 she was chosen to become assistant professor in the program of Academy professor Martijn B. Katan (Royal Netherlands Academy of Sciences) and therefore moved to the Department of Health Sciences VU University, Amsterdam, the Netherlands. She became associate professor at the VU University in January 2010 and full professor in 2014. She is co-coordinator and project manager of two large EU consortia (MooDFOOD and PROMISS) and supervises several PhD students. Her current work focuses on the role of nutrition in health and sustainability. She has published more than 150 scientific publications including papers in international high-impact peer-reviewed journals, book chapters, reviews and invited commentaries.
MooDFood: Mental health and food
MooDFOOD harnessed a multi-centre European consortium with expertise in nutrition, psychology, psychiatry and food-related consumer behaviour to evaluate and test the potential for the prevention and treatment of depression through nutritional strategies.
MooDFOOD included:
Integration and evaluation of available scientific evidence on the impact of food in depression to form evidence based conclusions.
First randomised controlled trial (RCT) to examine the potential of multi-nutrient supplementation and/ or a food-related behavioural activation therapy on the prevention of Major Depressive Disorder (MDD). The trial followed 1025 overweight adult participants with elevated depressive symptoms over a period of one year. Participants were recruited from the UK, Spain, Netherlands and Germany.
Consumer based intervention studies examining the relationship between food-related behaviours such as mindful eating and risk of depression. •Meta-analysis of cohort data from 6 observational cohort studies examining the association between dietary patterns and depressive symptoms.
Over 30 new scientific publications.
Translation of MooDFOOD's findings into tools for policy makers, doctors, dietitians, mental health care providers and the public.
Based on a large number of studies and careful analysis, MooDFOOD researchers have come to three important conclusions:
The MooDFOOD project has identified a limited level of evidence that following a healthy dietary pattern may be an effective nutritional strategy for reducing depressive symptoms in the general population.
For people with obesity there is a strong level of evidence that weight loss helps to reduce depressive symptoms. Following a healthy dietary pattern (in line with national dietary guidelines) may be away to support weight loss as well as reduce depressive symptoms.
Current evidence does not support taking nutritional supplements to reduce depressive symptoms or prevent depression in the general population.