Julie Lovegrove (University of Reading - UK)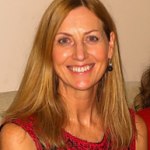 Julie Lovegrove is the Hugh Sinclair Professor of Human Nutrition, Director of the Hugh Sinclair Unit of Human Nutrition and the Deputy Director of the Institute for Cardiovascular and Metabolic Research at the University of Reading.  Professor Lovegrove's research focus is the nutritional influences on cardiovascular disease risk, including nutrient-gene interactions and personalised nutrition.  Of particular interest are the effects of dietary fats and plant phytochemicals on vascular health, insulin sensitivity, lipid metabolism and the gut microbiome. She has interest in vulnerable groups including the homeless. She also serves on a number of external committees including the UK Government's Scientific Advisory Committee for Nutrition (SACN), SACN's sub-committee on "Saturated fats and Health', she chairs an International Life Science Institute Europe (ILSI) committee on 'Saturated Fats and Cardiovascular Health' and is President Elect of the UK Nutrition Society.
Online Personalised Nutrition Advice and the Novel 'eNutri'app
In general, recommendations for health promotion relate to lifestyle changes, including healthy diet choices. However, most strategies follow a "one size fits all" approach with limited effect, such as the 'Eat at least five fruit and vegetable portions a day'. Recent studies have shown that personalised nutrition, tailored to individual requirements, improves diet quality in comparison to public health recommendations(1). Current data show that over 78% of the European Union population use the internet, and digital technologies offer considerable potential for delivering online personalised nutrition advice at-scale.  This has created an opportunity to develop a user friendly app, which is reproducible, scalable and secure(2). Although, nutrition-related apps are commonly used to provide information about the user's diet, very few apps give automated personalised advice. To address this, we have developed 'eNutri', a web app capable of delivering automated, validated personalised food-based nutrition advice, which integrates a novel diet quality score (DQS) with consumer preferences. An updated food frequency questionnaire (FFQ), based on the widely used EPIC FFQ (established in the 1990s), was developed and validated for assessment of dietary intake in UK and Germany. DQSs assess overall healthiness of diets, and include a mixture of nutrients and food components associated with improved health (e.g. low consumption of processed meats and salt), which are combined to give a total score. The majority of current DQSs are limited to providing dietary guidance from the US or Mediterranean countries. For this reason, and with guidance from nutrition professionals, we have developed a novel DQS based on dietary recommendations for the UK and other Northern European countries for integration into our 'eNutri'app. Further personalisation of nutrition advice was based on the food-attribute preferences of consumers, and advice was given in accordance with weight status. Challenges and opportunities in the use of online personalised nutrition apps will be presented and discussed.
Celis-Morales C, Livingstone KM, Marsaux CF, Macready AL, FallaizeR, O'Donovan CB, Woolhead C, Forster H, Walsh MC, Navas-Carretero S, San-Cristobal R, Tsirigoti L, Lambrinou CP, Mavrogianni C, Moschonis G, Kolossa S, Hallmann J, Godlewska M, Surwillo A, Traczyk I, Drevon CA, Bouwman J, van Ommen B, Grimaldi K, Parnell LD, Matthews JN, Manios Y, Daniel H, Martinez JA, Lovegrove JA, Gibney ER, Brennan L, Saris WH, Gibney M, Mathers JC; Food4Me Study. Effect of personalized nutrition on health-related behaviour change: evidence from the Food4Me European randomized controlled trial.Int J Epidemiol. 2017 Apr 1;46(2):578-588.
Franco RZ,Fallaize R, Hwang F, Lovegrove  Strategies for online personalised nutrition advice employed in the development of the eNutri web app.Proc Nutr Soc. 2018 Dec 18:1-11.