Mariette Abrahams (Qina, PT)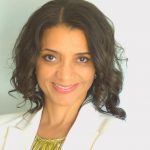 Mariëtte Abrahams MBA PhD and RD is nutrition business consultant and founder of Qina a boutique consultancy that provides nutrition expertise, nutrition data-science , speaking and innovation services with the goal of closing the gap between industry, technology, academia and practitioners. She is a regular speaker, panellist, and moderator on the topic of personalized nutrition and wellbeing at national, international and corporate events. Currently, she is based in Portugal and her mission is to challenge, to inspire and to connect.
Oversight in personalised nutrition services
The tech-enabled personalised nutrition industry is experiencing tremendous growth. However, this growth is not void of legal and regulatory challenges. In this talk, Mariette outlines the findings of her PhD thesis, which focused on registered dietitians and nutrition innovations as well as describe the current challenges facing the industry and nutrition professionals from her experience as a business consultant in the personalised nutrition industry. She will describe potential solutions and highlight opportunities for collaboration, research and learning.