Sue Gatenby (PepsiCo International - UK)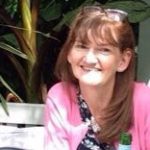 Sue joined PepsiCo in 2005 and is Senior Director with responsibility for nutrition science strategy across a diverse product portfolio in Europe and Sub Saharan Africa and also for the Global Snacks Category. She has over 30 years of experience in nutrition research, academia and in the food industry with over 50+ publications focused on nutrition and public health. She holds a BSc & PhD in Nutrition from King's College London and is a qualified clinical (Oxford) and sports (Loughborough) dietitian. At PepsiCo, Sue leads a team to deliver evidence-based nutrition science counsel to guide the business towards its performance with purpose goals through product reformulation and innovation in addition to providing scientific support for claims and engaging with key external stakeholders in many fora. She won the Chairman's Award for her role in the development of the initial set of global nutrient profiling criteria that guide PepsiCo's product reformulation and development and was a key driver of the PepsiCo UK Health Report published in 2010 which established 5-year commitments focused on nutrition, diet and health. Previously, Sue held positions at the Universities of London & Surrey, the London School of Hygiene & Tropical Medicine, IFR, IGD and GlaxoSmithKline in addition to a number of consulting positions. During her time at the IFR she was appointed consultant to the UK Government's Department of Health to develop the original Eatwell Plate. At IGD Sue established the Industry Nutrition Strategy Group in 2003 responsible for leading the work on the development of Guideline Daily Amounts and which continues to tackle significant industry/consumer priorities today. Sue holds a number of external positions including Industry Governor of the British Nutrition Foundation, a Board Member of the European Nutrition Leadership Programme and a member of the BBSRC DRINC Steering Group.
Personalised Nutrition and Stakeholders: PepsiCo Perspective
At PepsiCo, our mission is to be the global leader in convenient foods and beverages. PepsiCo products are consumed more than one billion times a day in more than 200 countries around the world. We recognise we have a key responsibility to offer consumers a wide choice of great tasting products and to increase the appeal and nutrient quality of our portfolio by reducing added sugars, sodium and saturated fat whilst at the same time increasing nutrient density.  We also acknowledge the need to run our business in a way that simultaneously satisfies and advances the interests of our consumers, customers, associates and communities, planet and shareholders. For PepsiCo, the concept of customised and personalised nutrition is not new; the diversity of the global marketplace requires us to respond to the varied cultural expectations in relation to diet. We have developed specific portfolios to fit with regional food and dietary patterns but have also innovated in response to new trends and advanced scientific understanding. The development of beverage flavour dispensers, products with fortification for specific life-stages and benefit platforms and a range of products to enhance performance and/or improve recovery from exercise are just a few examples. We are also increasingly exploiting technology to enable the launch of new products to market e.g. Tropicana Whole Fruit. Personalised dietary advice has historically been the domain of the doctor/dietitian/patient interaction in treatment of diet-related disease. The significant progress in nutrition science and in our understanding of nutri-genomics is widening the opportunities to deliver personalised nutrition without medicalising the relationship between food and health.  Helping consumers to meet authoritative dietary guidelines will be a key first step. We need to identify what will motivate sustained changes in eating behaviour to both reduce risk of disease and optimise health. This will require collaboration between nutrition science, technology and behavioural psychology to enable successful strategies to be developed that truly deliver personalised advice.