Quisper Association
The Quisper Association (ASBL) is a non-profit organisation under Belgian law (ASBL, Association Sans But Lucratif) operating the digital platform (Quisper®).
This non-profit association is be responsible for delivering scientifically validated data, knowledge rules, tools and services (resources) for personalised nutrition services to clients, both users and providers.
Numero d'entreprise: 716.826.733
Contact: +32 2 626 29 01 – [email protected]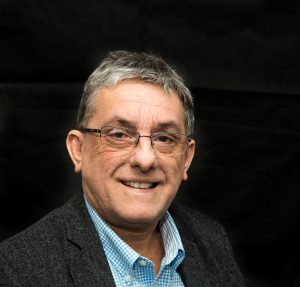 Paul Finglas is Head of the Food Databanks National Capability at the Quadram Institute (Norwich, UK) and EuroFIR Managing Director. He is also the President of EuroFIR AISBL. Paul is an experienced food and nutritional scientist and has published more than 250 publications (h-index 36) on a wide range of topics in food sciences and nutrition.
Paul edited McCance & Widdowson's 'The Composition of Foods' (7th Summary Edn; 2015) and has developed an online tool for the UK's CoFids with Public Health England (2019). For most of his science career, Paul has been involved in a wide range of research in food, nutrition and health and explored ways in which to integrate food and consumer behaviour data into personalised nutrition dietary advice.
Paul has a broad range of experience in both national and European research projects and is the Scientific Coordinator for the EU-funded Food Nutrition Security Cloud as well as Co-lead for the proposed FNH-RI UK Node. He is also Editor-In-Chief for Food Chemistry and Trends in Food Science and Technology, and has provided expert advice to a number of bodies including the UK FSA, British Council, Food & Agriculture Organization of the United Nations (FAO) and the European Commission.
Siân Astley, Secretary General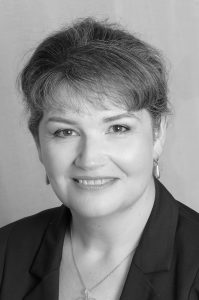 Siân Astley has worked extensively with individuals and organisations throughout Europe from a variety of disciplines including research, food and biotechnology industries and the media. She is the author of more than 300 popular science articles for magazines and trade publications as well as 25 peer-reviewed papers.
After 14 years as a bench-scientist, Siân became Communications Manager for NuGO, one of the first FP6 Networks of Excellence, and was the European Communications Manager for the Institute of Food Research in Norwich (UK) until April 2012. She was awarded her Diploma in Science Communication in 2009 (Birkbeck University of London).
Currently, Siân is a Senior Researcher and Communications Manager for EuroFIR AISBL, research activities, communications and training within EU- and otherwise-funded research projects, and Secretary to the Association and Quisper ASBL. She is an Editor for Food Chemistry and was appointed recently as Editor-in-Chief for Food Chemistry: Molecular Sciences.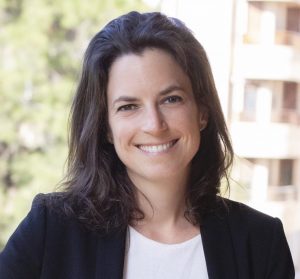 Alba Gil Callado, Policy Assistant
Alba first came to Brussels for a traineeship position in the European Parliament, DG Internal Policies of the European Union. Later on, she started in EuroFIR as an intern with a fellowship funded by EIT Food, to then be part of Quisper as policy assistant. In a nutshell, Alba is in charge of bringing the legal and policy bright side of life to our association. She is responsible for the European food policy monitoring, stakeholder mapping and engagement. She is specially involved in the EU-funded project FNS-Cloud, where she works on communication and dissemination, as well as in training, governance and business model.
Alba studied Law and Political Science in Carlos III University of Madrid (ES), and European Studies, specialization in public policies, in Maastricht University (NL). She has written about how European food stakeholders tried to influence European policymakers in the Regulation on the provision of Food Information to Consumers (FIC), and recently, about how to improve food allergen legislation in Spain and the European Union.
Outside work, you will probably find her in Bois de la Cambre, walking around Ixelles, in an exhibition, or discovering the fabulous Belgian culture. You will never find her having paella for dinner nor pizza with pineapple.